How to Care for Concrete Saws?
Views:54 Author:Site Editor Publish Time: 2020-09-21 Origin:Site
Proper care and maintenance of your concrete saws and Diamond Blades will go far in ensuring they remain loyal servants in your equipment inventory for a long time to come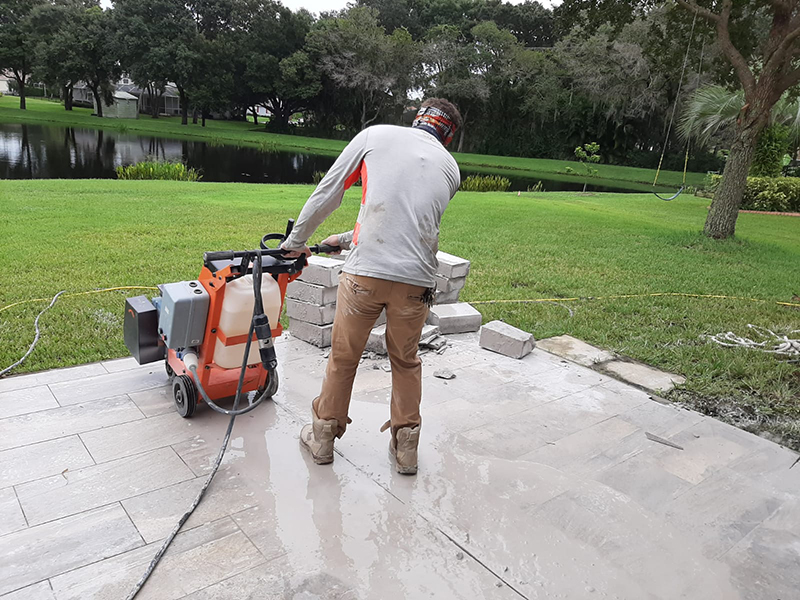 A Daily Basis
One of the most important things you can do to keep your saws in great condition is unbelievably simple: Keep them clean. Normal wear and tear is always going to be there, but a lot of what you see when a saw comes back from rent is simply due to the machine not being thoroughly cleaned

The sawing process and water combine to create a slurry mixture that coats the sides of the machine

If you can catch a bent arbor shaft or a loose blade before starting up the machine, you can prevent damage and decrease the need for an extensive repair.
Lessen the Abuse
Sawing concrete creates especially difficult operating conditions for saws. Even when wet sawing, concrete generates fine dust particles that can easily make their way into bearings.
operators should hit lubrication points daily and routinely clean the engine air filter. Again, it's important to check belt tension, especially when cutting expansion grooves or using a saw in other tough conditions, as a loose belt will reduce blade rpm and shorten blade life.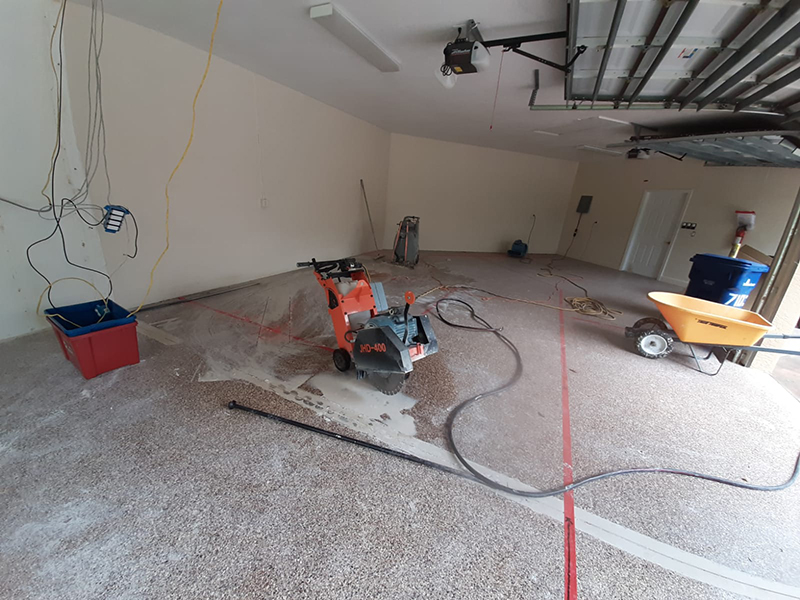 Caring for the Blade
The important thing to remember when using the saw to match the blade for the correct application and letting the saw do the work. for asphalt, green concrete or cured concrete, and likewise, for wet cutting versus dry cutting. let the cutting speed dictate their travel speed, and not force the machine through the cut.
If you need some support for using or concrete saws, Please contact with us.
Walk-behind Concrete Pavement milling machine use for Surface Preparation
Road milling machine is one of the main types of asphalt pavement maintenance machinery. One of the main equipment for Asphalt Milling Machine and Road Repair Scarifier Machine is mainly used for remove and renovation of asphalt concrete surface such as traffic line, town roads, airports and highway. It can be used to remove road surface crowding, uneven surfaces, bumps and other defects. It can also be used to level sidewalk trip hazards, as well as scarifying uneven joints of Concrete pavements and the milling of surface.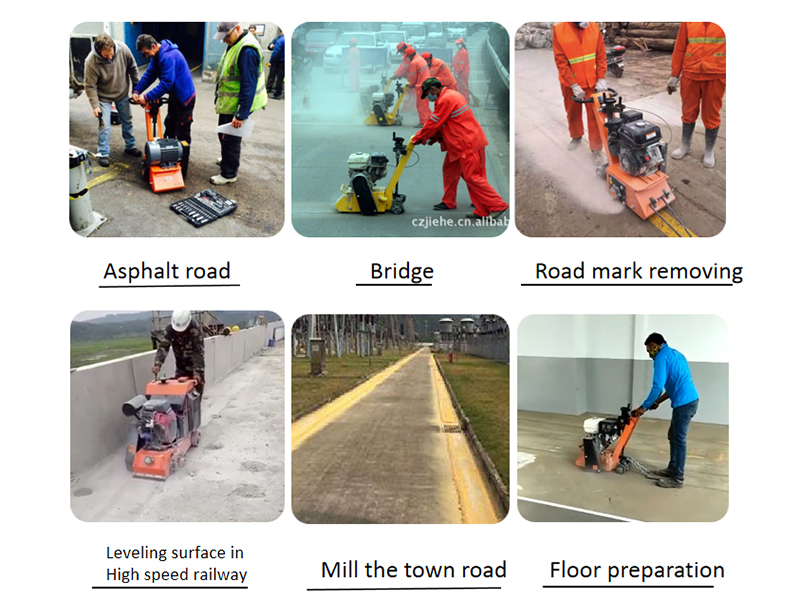 Milling damaged old laminates with JIEHE Concrete Surface Milling Machines is the most economical way to maintain due to its high efficiency, simple construction process, easy to control and operate, and good maneuverability. Milled old materials can be directly recycled and used, reduce the cost of resurfacing. So they are widely used in urban municipal roads and highway maintenance projects.