When to cut concrete with walk behind Concrete Cutter
Views:207 Author:Site Editor Publish Time: 2020-11-26 Origin:Site
Walk behind Concrete Cutter are used to create control joints in concrete, which help control where cracking occurs due to shrinkage. The cuts should be made at a predetermined spacing and only after the concrete has obtained sufficient strength but before internal cracking begins. Therefore, the timing of saw cuts is critical. Determining when to make cuts depends on many factors, including the type of admixtures and aggregate used in the concrete, the air temperature, and the concrete's mix design.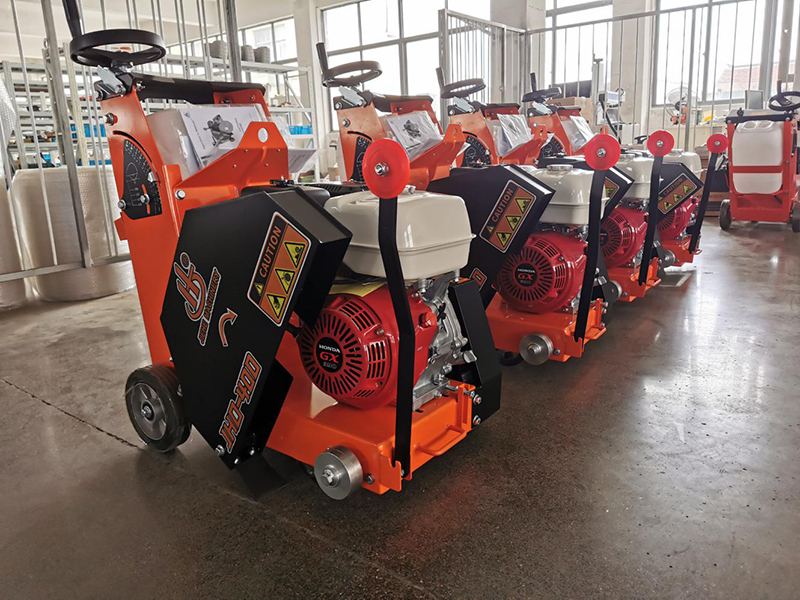 In addition to the concrete mix and the weather conditions, determining when to saw concrete is based on the concrete's hardness as well as the type of cutting equipment used to make the saw cuts. Cutting too early causes raveling, an effect created by the saw blade pulling the aggregate out of position, leaving a messy, weakened edge along the cut. This also causes undo wear on diamond concrete saw blades. Sawing too late can result in uncontrolled cracking as the concrete contracts during curing.
In hot weather conditions, saw cutting may start as soon as four hours after the concrete is poured. In cooler weather, sawing may not start for 12 hours after pouring. The best way to determine whether the slab is ready is to make trial cuts to check for raveling. Saw cutting should start as soon as the raveling stops during these trial cuts.
Some contractors delay sawing to protect their equipment and saw blade to reduce blade abrasion. There are several types of saw blades that can be used, depending on the concrete type and how soon the cuts can be started. Other factors that can lead to excessive blade wear and joint raveling include:
· Pushing the blade too hard
· Saw cutting at high speed
· Using a saw with a ben spindle
· Using an inappropriate saw blade
JIE HE focus on road maintenance equipments (Concrete scarifier , Concrete groover , Crack Sealing machine , Plate compactor and Vacuum cleaner). JIEHE can orovide different kind of concrete saw, If you want to know more details , please contact with us any time
Crack filling equipment
Crack filling equipment can be as simple as cold crack filler and a squeegee for the DIY crowd, or it can be as involved as you need it to be for your crack filling business. Here's the skinny on what tools you need to get the job done right.
Prep andClean – You must clean out the damaged area, removing all loose debris and weeds. A screwdriver will suit a single driveway just fine, but for a contractor or property maintenance professional, the ultimate in productivity is a heat lance or a grazor which make this work a snap. If you use a pressure washer, make sure the area is completely dry before doing the crack repair.
Melter – This is a must have in crack filling equipment when using hot pour rubberized crack filler. Any cracks that are wider than a half inch need this instead of cold pour. This is where a crack filling business should be doing the work instead of attempting a DIY crack repair.
Applicator – Here the range in tools is huge! From a simple pour pot all the way up to a 2-in-1 melter applicator that will heat, apply, and smooth the hot pour.
Sandliner – Rubberized crack filler is far more stable and durable when sand is added. Your crack filling business can get the job done fast and professionally with a Sandliner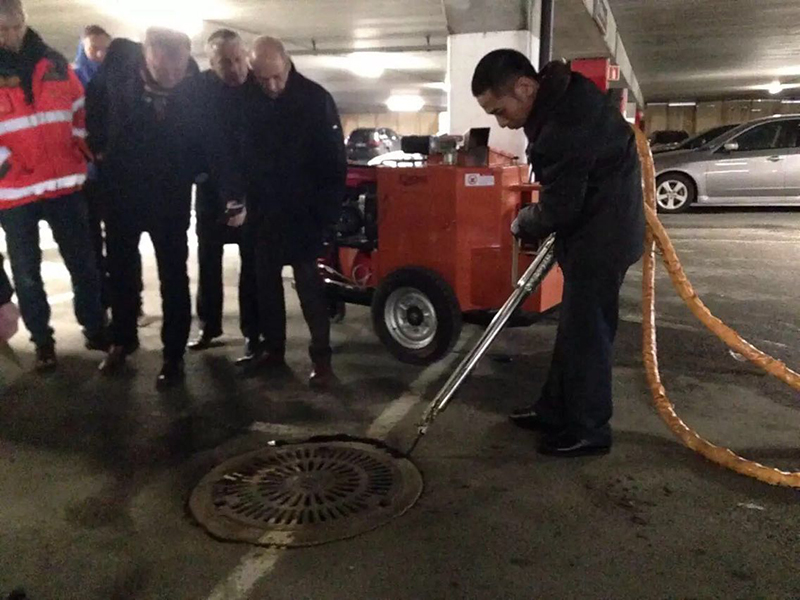 JIEHE spent more than 21years engineering and listening to our customers' feedback so that we could offer equipment that you can count on. Get the job done right with our industry-leading asphalt crack filling equipment.
We have different model crack sealing machine and cleaning machines that work with both hot rubberized crack filler and cold liquid crackfiller to make the job faster and easier.